Keith Gates: Music
Darryl Jones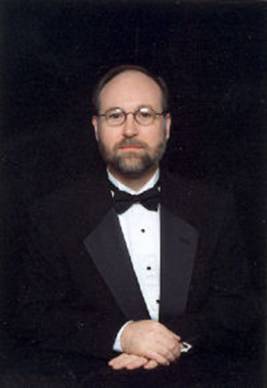 William Darryl Jones, Assistant Professor of Music and Director of Choral Activities at McNeese State University, earned the B.S.E.D. and M.M.E. degrees from Western Carolina University and the Ph.D. degree in Music Education from The Florida State University. Prior to his doctoral studies at Florida State, Dr. Jones served as chairman of the music department and choral director at Lindsey Wilson College in Columbia, Kentucky. Following his doctoral studies, he was choral director at Leon High School in Tallahassee, Florida for twelve years. He was also choir director at Fellowship Presbyterian Church in Tallahassee for fifteen years.
Dr. Jones is currently in his seventh year at McNeese State University where he directs the choral program and teaches Choral Conducting, and Secondary Choral Methods and Materials. He also conducts Concert Chorale, Chamber Singers and Voix Populaires. Dr. Jones is the program coordinator for the K-12 vocal music education area and is amember of the Graduate Faculty at McNeese.
Dr. Jones serves as the artistic director of the Louisiana Choral Foundation and conducts the Masterworks Chorale. He is also the Chancel Choir director at University United Methodist Church. Dr. Jones has conducted Messiah, (a university and community project) since 2001. His groups have performed with the Lake Charles Symphony, where most recently, they performed a newly commissioned work to commemorate the two hundredth anniversary of the Louisiana Purchase. The Louisiana Choral Foundation's Masterworks Chorale will perform Carl Orff's Carmina Burana with the symphony on the 2006-2007 season.
Under Dr. Jones' direction, the McNeese State Chamber Singers performed on the Banners Series with the Ethos Percussion Ensemble in a performance of Guido Haazen's Missa Luba They joined forces with the Voices of London on Banners 2006-2007 season to perform Keith Gates' American Requiem.
Dr. Jones is an active member American Choral Director's Association, Music Educators National Conference and Louisiana Music Educators Association. He is also a member of the National Association of Teachers of Singing.