Keith Gates: Music
Marilynn Gibson
Marilynn Gibson may be heard in this recording:
Maniac of Gadara
Maniac of Gadara
is dedicated to David and Marilynn Gibson.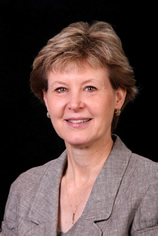 Marilynn Gibson serves as trumpet instructor at ULM and also teaches music enjoyment. At the University of North Texas, Mrs. Gibson studied with John Haynie and served as a teaching fellow in trumpet for two years. She was a member of the North Texas Faculty Brass Quintet during one year of her tenure. Presently, Mrs. Gibson performs in the ULM Chamber Arts Brass Quintet and is principal trumpeter with the Monroe Symphony Orchestra, with which she has been featured soloist.